Party Terrace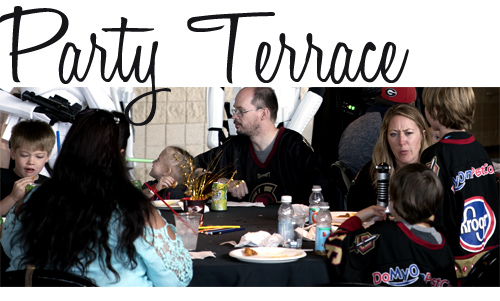 The Gladiators Party Terrace is THE premier hot spot for groups of 50 or more wanting an all-inclusive party package!! A Party Terrace Ticket includes game admission in Premium Seats and a 90 minute All-You-Can-Eat-And-Drink* buffet. In addition, you'll receive group recognition on the video board and entry into an exlusive group raffle for a chance to win Gladiators merchandise! (Package includes unlimited tea and lemonade - other options available.)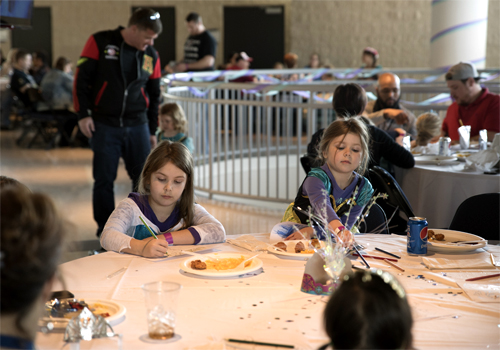 Features and Benefits:
Exclusive accommodations for 50 people up to 250 people. We'll serve your food choices in a reserved area of the arena. Only your group will have access to your event.
All-Inclusive for you and your guests. The price of food is included in the package. For you that means one less thing to worry about when booking. No hidden fees, taxes, or charges.
Food & Ticket Packages start as low as $25.50 per person.
Private entrance. An exclusive door for your quests to gain event access.
Phone: 770-497-5100
Fax: 770-497-5101
E-mail: hockey@atlantagladiators.com
-- ATLANTA GLADIATORS PROFESSIONAL HOCKEY --