Ownership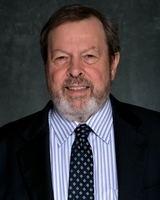 Dan Hauck
Owner
Dan Hauck and his wife Cathy are the General Partners of Gable Gate Enterprises, L.L.L.P., a private investment company.

Dan is currently president of Alphagen Laboratories, a privately held generic pharmaceutical distributor. Dan was previously vice-president of W.E. Hauck, Inc. pharmaceuticals, in addition, he was a founder as well as the first president of First Horizon Pharmaceutical Corporation. Cathy is a registered nurse who worked at Emory University Hospital for 19 years and is also a former Naval officer.

Active in youth sports in Roswell and at their church, they are the parents of two college-aged children.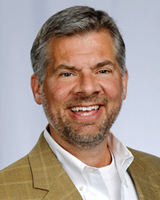 Gary Martin Hays
Owner
Gary Martin Hays is not only a successful lawyer, but is a nationally recognized safety advocate who works tirelessly to educate our families and children on issues ranging from bullying to internet safety to abduction prevention. He currently serves on the Board of Directors of the Elizabeth Smart Foundation. Gary has been seen on countless television stations, including CNN Headline News, ABC, CBS, NBC and FOX affiliates. He has appeared on over 110 radio stations, including the Georgia News Network, discussing legal topics and providing safety tips to families. He has hosted "Georgia Behind The Scenes" on the CW Atlanta TV Network, and is currently the host of "Do I Need A Lawyer" on the same network. Gary has been quoted in USA Today, The Wall Street Journal, and featured on over 250 online sites including Morningstar.com, CBS News's MoneyWatch.com, the Boston Globe, The Miami Herald, The New York Daily News, and The Miami Herald.

In just the last three years, Gary has authored or co-authored ten (10) best-selling books, including "TRENDSETTERS", "CHAMPIONS", "SOLD", "PROTECT AND DEFEND", "THE SUCCESS SECRET", "THE AUTHORITY ON TOUT", "THE AUTHORITY ON CHILD SAFETY", "THE CONSUMERS' ADVOCATE", "THINK & GROW RICH", and "THE AUTHORITY ON PERSONAL INJURY CLAIMS IN GEORGIA."

Gary graduated from Emory University in 1986 with a B.A. degree in Political Science and a minor in Afro-American and African Studies. In 1989, he received his law degree from the Walter F. George School of Law of Mercer University, Macon, Georgia. His outstanding academic achievements landed him a position on Mercer's Law Review.

His legal accomplishments include being a member of the prestigious Multi Million Dollar Advocate's Forum, a society limited to those attorneys who have received a settlement or verdict of at least $2 Million Dollars. He has been recognized in Atlanta Magazine as one of Georgia's top workers' compensation lawyers. He has been recognized as one of the Top 100 Trial Lawyers in Georgia since 2007 by the American Trial Lawyers Association. His firm specializes in personal injury, wrongful death, workers' compensation, and pharmaceutical claims.

In 2008, Gary started the non-profit organization Keep Georgia Safe with the mission to provide safety education and crime prevention training in Georgia. Keep Georgia Safe has trained over 80 state and local law enforcement officers in CART (Child Abduction Response Teams) so our first responders will know what to do in the event a child is abducted in Georgia. Gary has completed Child Abduction Response Team training with the National AMBER Alert program through the U.S. Department of Justice and Fox Valley Technical College. His law firm has given away 1,000 bicycle helmets and 14 college scholarships.

Gary has been a guest announcer on Late Night with Jimmy Fallon, performed on Broadway in the hit musical "Rock of Ages", appeared in the television show "See Dad Run" with Scott Baio, and performed with the legendary band Chicago at the St. Augustine Amphitheater.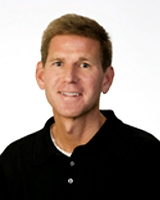 Jay Gilbertson
Owner
Gilbertson is a Certified Public Accountant that has spent the past 15 years working for several Fortune 500 companies, leading the merger and acquisition groups. In addition, Jay has spent the last five years as a private investor. His investments have primarily been in wireless technology, insurance, and real estate.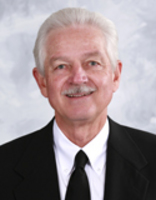 Jim Pinard
Owner
Jim Pinard has been a Real Estate Broker in the Metro Atlanta Area since 1977, and is currently an Associate Broker at The River Club; a new Crescent Resources Greg Norman designed golf course and community in Suwanee.

Earlier this year, Jim was awarded the prestigious Double Phoenix Award for 20 years $million club. An avid golfer and member of the Professional Golfer's Association of America from 1971 to 1981, Jim has been involved with Metro Atlanta Youth For Christ as well as working with inner city under privileged children and different high schools in metro Atlanta for over 24 years.

Jim resides in Duluth, with his wife Dina, who is also a successful real estate broker.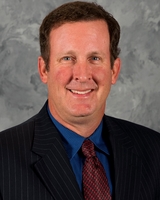 Steve Chapman
Owner
Steve Chapman is a partner in Gwinnett County Hockey, LLC.

His professional hockey management career began in the East Coast Hockey League with the Birmingham Bulls in 1992 where he served as Assitant General Manager. In 1995, Chapman stepped into the roll of General Manager with the Mobile Mysticks where he served for six years before leaving with the intentions of securing a lease at the Infinite Energy (formerly Gwinnett) Arena for a minor league professional team. In 2003, he spearheaded the effort to launch the Gwinnett (Atlanta) Gladiators.

Since that time, the Glads have become widely known as one of the flagship memberships in the ECHL and are a fixture in suburban Atlanta, making contributions to community, school and charitable organizations.

Chapman has also served as Chairman of the Board of the ECHL since June of 2006 and was selected as the ECHL Executive of the Year in 2005 and 2006 - the only two-time winner in the 22-year history of the league.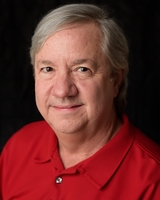 Toby Jeffreys
Managing Member - Gwinnett County Hockey, LLC
Toby Jeffreys is the Majority Owner, Chairman and Alternate Governor for the Atlanta Gladiators. Honored to be celebrating his 20th season in the ECHL, Jeffreys currently serves on the Executive Committee and is Chair of the Finance/Audit Committee for the league.

Possessing a strong sports business background, Jeffreys also has prior ownership in minor league baseball, a charter jet company, real estate and over 25 years in a family owned steel service center business.

He currently sits on The Heritage School Board of Trustees and is Chairman of the A.L. & M.H. Jeffreys Family Foundation. Jeffreys and his wife Vicki reside in Newnan, GA and have four children and one grandson.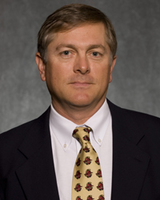 Tom Sapitowicz
Owner
A 1982 Georgia Tech graduate with a degree in Electrical Engineering, Tom is a partner with The Inglett & Stubbs Group, where he has worked since graduation. A Senior Project Manager for Inglett & Stubbs LLC until May, 2011, his electrical construction projects have included the Atlanta Olympic Stadium, Turner Field, Philips Arena, The Arena at Gwinnett Center, and Cool Ray Field, home of the Atlanta Braves AAA farm team. Tom is currently employed with Inglett & Stubbs International, which was established in 2004 to support the U.S. Military's critical need for qualified technicians in Afghanistan & Iraq. Tom is also co-owner of Greyledge Thoroughbreds, which breeds and races horses in New York and Pennsylvania, and Gaming and Sports Moguls, operators of Battle & Brew, established in 2005 as the first gaming and e-sports bar in the United States, and GASM Media, a production company for online video and audio content. He is a member of the Advisory Board for the School of Electrical and Computer Engineering at Georgia Tech, and a Silver Sponsor of the Chick-fil-A Peach Bowl. Tom's volunteer activities have included working with the Georgia Society of Professional Engineers MathCounts program for Middle School-aged students, serving as Neighborhood Coordinator for the Leukemia and Lymphoma Society, and hosting fundraising events for the Georgia Chapter of the Alzheimer's Association.