Hat Trick for Reading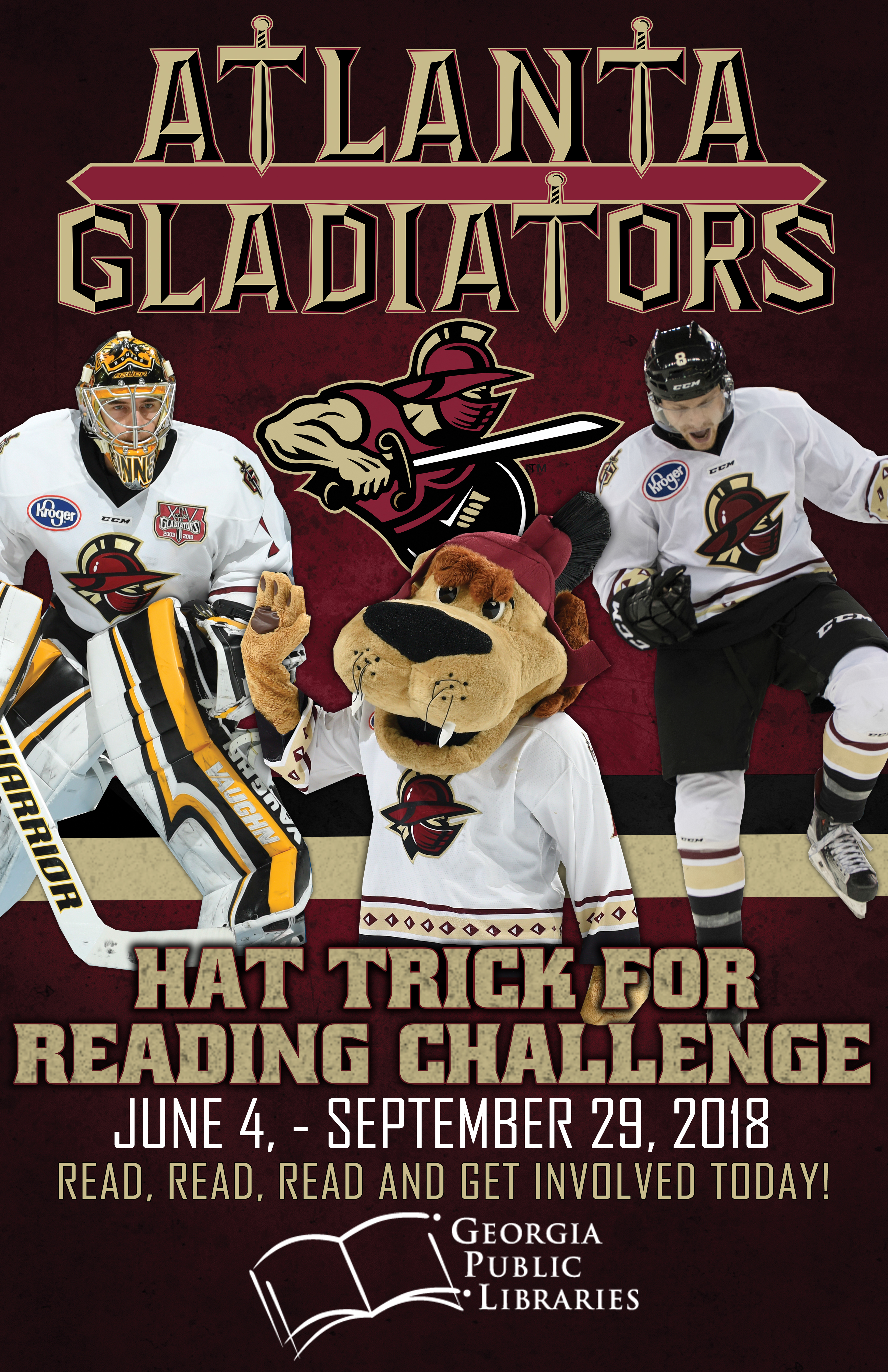 ATLANTA GLADIATORS
HAT TRICK FOR READING CHALLENGE
Program Outline:
Students who go to the 30+ surrounding county Public Libraries can pick up a Hat Trick for Reading Challenge bookmark and will be required to read 3 books through the summer. One book should be hockey related, one should be health or physical fitness related and final book can be reader's choice. Once requirement is met, students will go online to Atlanta Gladiators Hat Trick for Reading Challenge website and register starting June 4th through September 29th, 2018. Each family may register up to (4) kids and will receive (1) free ticket per child with the purchase one Premium Group Rate ticket ($17). Additional group rate tickets may be purchased. We will distribute approximately 100,000 bookmarks to 170+ Library's along with posters and table tent advertising.
We will also distribute posters and bookmarks at the beginning of the school year (Aug.–Sept.) to local schools to promote through the Media Centers at the school.
CLICK HERE TO REGISTER TODAY!
All registrations and ticket distribution will be online.
At the end of registration we will email all participants the instructions with link on how to purchase your tickets. Each participant will choose between the following games to purchase their tickets:
Friday October 19th, 2018 7:35pm vs. Greenville Swamp Rabbits
Sunday November 18th, 2018 3:05pm vs. Florida Everblades
Thur. December 27th, 2018 7:35pm vs. Florida Everblades
-- ATLANTA GLADIATORS PROFESSIONAL HOCKEY --